Welcome to
We partner with healthcare organisations to shape a future that is connected, digital and data-driven.
Connected care
Seamless referral management with automated workflows that connects healthcare providers, patients and carers.
20% Reduction in unnecessary hospital presentations that can be prevented with Advice & GuidanceTM
50% Reduction in missed outpatient appointments or Did Not Attend (DNA) rate
75% Reduction in administrative time spent processing clinical documents
85% Improvement in clinical triage and referral to treatment times
Intuitive and user-friendly
Consultmed's intuitive interface is designed with the end-user in mind, offering a simple and straightforward layout that is accessible and easy to use.
Human factors design principles enable users to quickly find the information they need and streamline their workflows, saving time and effort.
Secure communications and data governance
Consultmed's suite of healthcare solutions adheres to best practice security, privacy and data governance principles.
Personal and provider data is stored locally, encrypted at rest and in transit and complies with Australian privacy laws.  We have adopted Auth0, the leading identity access provider, to manage authentication and authorization of our end-users.
As a Microsoft Independent Software Vendor, we leverage Azure's cloud storage, security, health data and machine-learning services.
A technology-first approach to healthcare
Secure message delivery (SMD)
Our platform is interoperable with multiple SMD vendors and complies with Australian Digital Health SMD specifications
Smart-on-FHIR technology
We support standards-based technology for authentication, authorisation, and secure data exchange between Health IT systems and third-party applications.
Actionable Health Informatics
We bring aggregated and de-identified health data to your fingertips, providing informed insights into your administrative, clinical and patient workflows.
Cloud for Healthcare
Our cloud-based platform enables secure, integrated and scalable storage and management of patient and outcome data.
Client-side control
Our administrative portal offers different user types functionality to customise permissions, control and access rights.
Identity access management
We deploy multi-factor authentication, single sign-on and automated verification of practitioner registration (e.g. AHPRA) for enterprise customers.
"With Consultmed, I am assured that the specialist on the other side has actually received the referral. This also reduces medical errors and risk to patient safety, with no more lost or misplaced referrals. I can ask for specialist advice and guidance through the portal. This is really helpful because I can better manage my patients locally and perhaps save them a trip to the hospital"
Dr Matthew Lam
General Practitioner and Clinical Editor, HealthPathways
"What it's done is completely revolutionise the way they deal with referrals. The referrals are clearly identified when they arrive. They arrive electronically. They are seen swiftly. They can easily be organised in a much shorter time frame, and everybody can keep track of where the referral is up to."
Dr Mary McCaskill
Director of Medical Services and Clinical Governance, The Sydney Children's Hospitals Network
"The Consultmed dashboard allows effective referral triage to that patients and families receive notification of their appointments quicker."
A/Prof Ann Maguire
Co-Head of Department, Paediatric Endocrinology, Children's Hospital at Westmead.
"Sending referrals through Consultmed is easy and saves our GP practice so much time. I've finally stopped needing to send and receive faxes to my local hospital and private clinics. My patients also receive tracking of the referrals, which is really useful because they are kept in the loop."
Dr Sudha Bandopadhayay
General Practitioner
"I found the use of the Consultmed referral system very useful as the referral is sent straight through to specialist, right then and there whilst with the doctor. A copy was also sent out to myself and I was able to track it once it was received and acknowledged by our specialist. Appointments with the specialist was also able to be confirmed once the referral was received and confirmed. I struggle with having paperwork, more so keeping it and remembering to bring it to appointments so it's been an advantage of having it all sent digitally. I believe more patients would prefer to have their referrals sent through in digital form, especially if several specialists need to be seen. "
Patient feedback 31/7/2023
Our trusted partners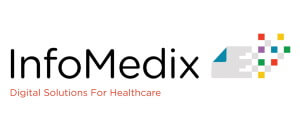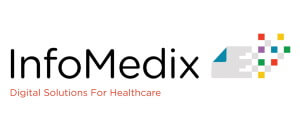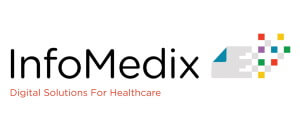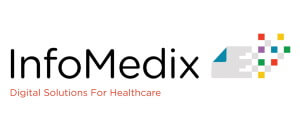 Let's improve the way
we deliver healthcare
Contact us to organise a demo at your healthcare organisation